In Oregon, one in four (26%) adults live with a disability and 11% of these adults live a disability affecting their physical mobility (CDC.gov). Without accessible, affordable housing and reliable attendant care, these adults have limited opportunities to regain their independence and lead self-sufficient lives. That's why QUAD builds and manages affordable, wheelchair-accessible apartments and specialized care in Portland, Oregon.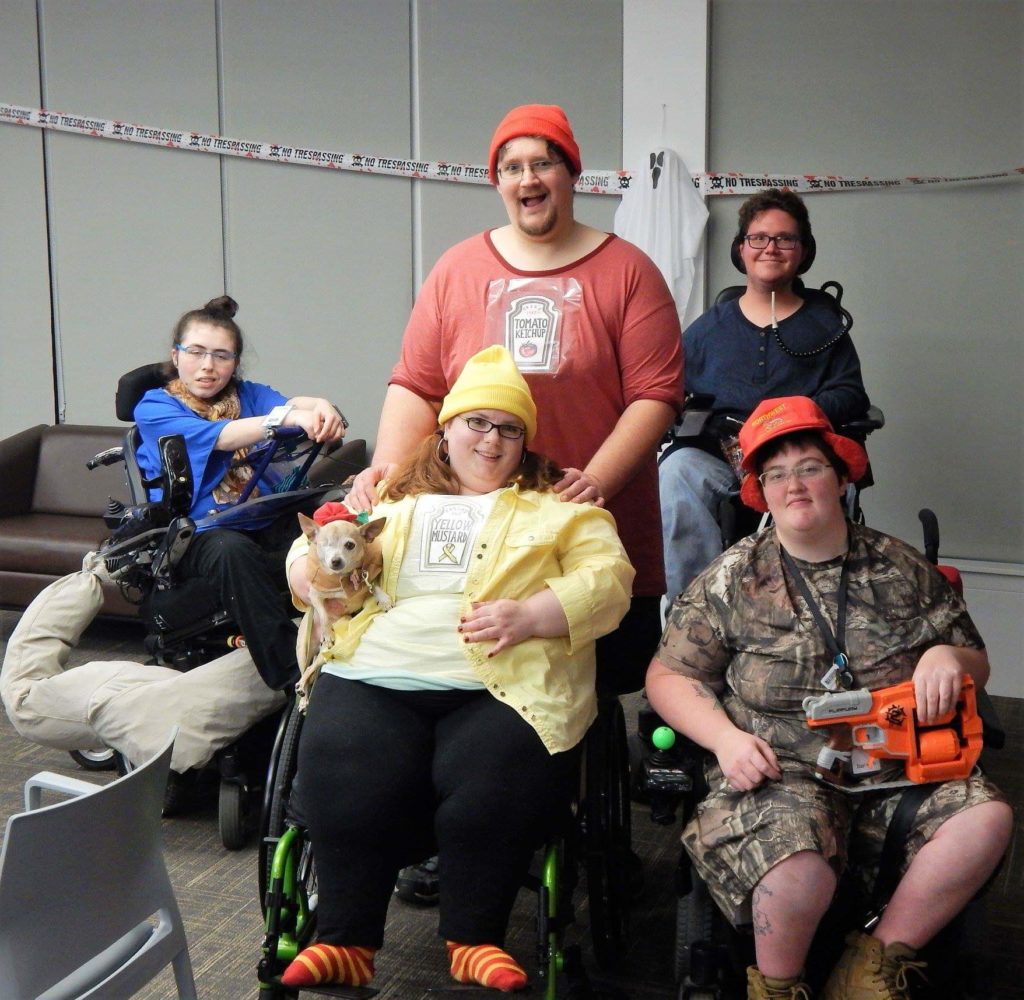 People living with physical disabilities who can and should make lifestyle decisions for themselves must often accept less-than-desirable situations, like living in a nursing home or with family members in inaccessible housing. Nursing and adult foster care facilities can meet an individual's physical care needs, but most lack choices in care routines, scheduling flexibility or empowering services that encourage self-reliance. Some people hire an in-home personal care attendant to assist with daily activities but realize that finding and keeping dependable caregivers is a vast and ongoing hurdle. Disabled adults who can make lifestyle decisions for themselves must often accept undesirable living situations due to income restrictions or lack of availability. Subsidized housing combined with dependable personal care is often the best and only viable living solution to foster valuable independence for people with severe disabilities.

How to Make Your Donation to QUAD
Check/Mail: QUAD Inc. 6645 NE 78th CT, C7 Portland, OR 97218
**Please indicate with a note that your check is a donation**

Online: Click "Donate Today" below
For any questions please contact the Development Director at (503) 287-4260 ext.104 for more information
With Your Support, QUAD can further its mission to ensure independence for individuals living with physical disabilities.

Support from individuals, businesses and members of our community is essential to building QUAD's capacity to serve people with severe physical disabilities and widen our impact reach. You can help QUAD ensure opportunities and services for more individuals, promoting greater independence into the future.
QUAD is recognized by the Internal Revenue Service as a 501(c)(3) not-for-profit organization. Donations are tax deductible to the fullest extent allowed by law. QUAD is registered and is in good standing with the state of Oregon's Department of Justice Charitable Activities Division and is annually audited by an independent accounting firm.